The excellent Misfit Librarian has kindly agreed to lend this space some of her writerly nous as part of 20 Something Bloggers (20SB) Blogswap. Please read and spread the love, and go check out her hilarious blog Adventures of a Misfit Librarian. Without further ado, here's Memories of Miami.
Throughout the course of my twenty-seven years I've gone on many a
family vacation, but none stick out more than our trips to Miami. Not
one vacation stands out more than another, but there is something about
being in Miami with my family that is very special to me. I don't know
if it's because I'm Cuban or not, or because it is a place I've been
going to since I was a baby but I just love Miami.
Our trips to Miami have evolved throughout my childhood from staying
in little motels on the beach off of
Biscayne Boulevard to spending time at my Tia & Tio's condo in
Aventura.Where we end up staying has changed over the years but not the
things we would and still do when we take the trip down. For as long as I
can remember every vacation to Miami has involved going to the beach at Crandon Park (Which is the only time in my life that my mother would go swimming with us. We live by the beach here on Long Island and she has refused our whole lives to go swimming with us at the beach because she claims it is too cold),
taking a drive out to Hialeah to get pasteles (Puffy, flaky pastries filled with a variety of different fillings, like tropical fruits, cream cheese, meats, etc) from Baby Bakery, visiting various family members, getting breakfast at Wolfie's with my Abuela, going to Bayside Mall at night to listen to live bands as we shopped,
eating lots of Cuban food from different restaurants on Calle Ocho (Our
favorite place to eat it Bahamas Fish Market) and hanging out in South
Beach.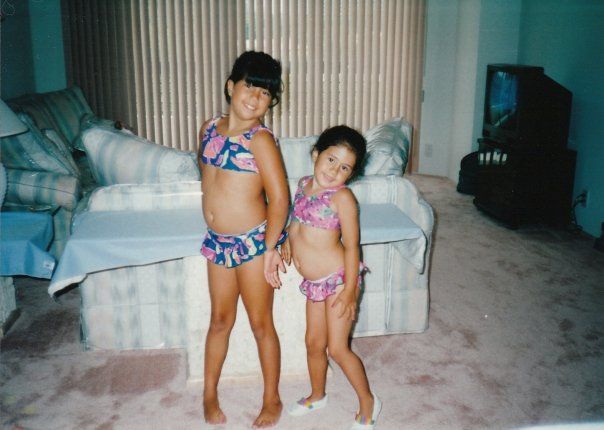 To this day I look forward to our vacations there. I was actually there last summer without my parents and sister and it honestly wasn't the same. I mean I had a nice time with my Tia, Tio, cousin and her kids but it wasn't like being their with my sister and parents.

I honestly cannot wait for the day when I have my own children and I take them down to Miami to visit my parents (My father has decided that when he retires in a few years that he and my mother are moving down there). I hope that I'll be able to provide them with memories of Miami like my parents have given to me and that they too feel like Miami is there second home.